Why choose us?
Locally owned, conveniently located and proudly independent, we are a highly skilled, experienced and passionate team. We are dedicated to improving the vision and monitoring the eye health of each and every one of our patients.
With the assurance that continuity of care brings, you can rest easy knowing your eye health is in good hands for the long term and your vision needs will be met as your body and lifestyle changes.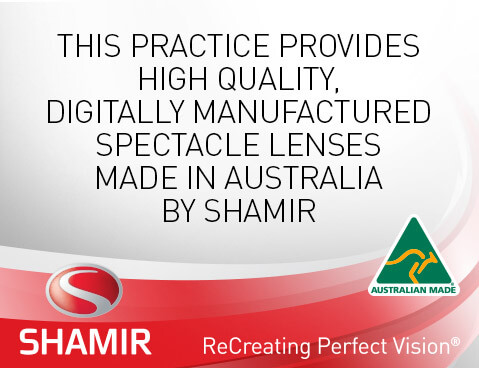 Shamir Australia


Shamir sits among the world's leading manufacturers of high-quality progressive and single vision lenses and molds. They are certified to carry the prestigious Australian made, trademark logo for it's prescription, surfaced lenses.
Shamir lenses are of exceptionally high quality and are produced locally in their national lab based in Lytton. At Bayside Optometry, we are proud to support an Australian business employing local people.