Bayside Optometry team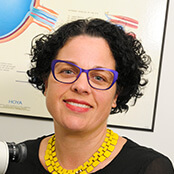 Hayley Colbert
Principal Optometrist and Practice Owner
After growing up on a cane farm in North Queensland, Hayley moved to Brisbane to study Optometry at Queensland University of Technology. She returned to the north in 1994 after completing her studies to commence her working life. Initially, Hayley worked for an independent optometrist and then moved over to the corporate world. In 1997 she followed a nice boy (who she ended up marrying) to the wilds of North West Australia. It was during this time she became involved in Indigenous eye health, visiting remote communities around Kununurra and Katherine and her interest in the effects of diabetes on the eye was fostered.
In 2000, Hayley returned to Townsville and spent the next nine years working in Indigenous eye health. Throughout this time she gained extensive experience in the management of chronic eye conditions including diabetic retinopathy and glaucoma.
In 2013, Hayley, back in Brisbane and with four kids at school, was looking for her next challenge. When Paul and Cecile, the previous owners of Bayside Optometry, decided to retire she leapt at the opportunity to own her own practice and the rest is history.
When not caring for Bayside's eyes Hayley enjoys sailing, playing the piano, walking on the esplanade and standing on the sideline cheering on her kids in their many sporting, dance and musical endeavours.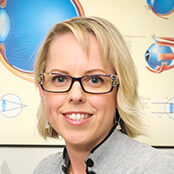 Megan Shaw
Senior Optometrist
Megan graduated with Honours from Queensland University of Technology's Bachelor of Applied Science (Optometry) in 1996. She commenced her career in a practice with a Developmental Optometrist before taking up a position as Principal Optometrist in a practice in Wynnum for three years. Megan was appointed to a position on the council of the Contact Lens Society of Australia in 1997 until 2003.
After ten years in corporate optometry, Megan and her husband welcomed their first child. Since returning from maternity leave Megan has been involved in the care of pre- and post-operative eye surgery patients with her role as Clinical Optometrist for a refractive eye surgery practice. Megan is now Senior Optometrist at Bayside, where she offers a full scope of optometric care to each patient, and can cater to her particular interest in children's vision.

In her spare time Megan loves dancing, art, snow skiing and tennis, but most of all she loves listening to her little boy.
Megan is available for appointments on Mondays and Thursdays.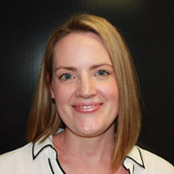 Alison MacLeod
Senior Optometrist
Alison graduated with honours from Queensland University of Technology's Bachelor of Applied Science (Optometry) in 2005. Looking for a challenge she moved to Mackay for her first role as an optometrist where she gained valuable experience in the management of eye disease.
In 2008 she moved back to Brisbane for a short stint in the corporate world before taking a position in a behavioural optometry practice.Alison joined Bayside Optometry in 2016 and appreciates the passion that the team has for eye health and the ability to utilise the high end optical technology available within the practice for her patients.
Alison has a particular interest in children's vision.
Away from work Alison has two young children at home that keep her on her toes.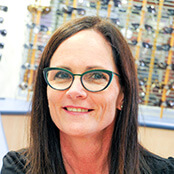 Sue Duncan
Senior Dispenser
Sue has had a twenty-year career in optics. She gained her dispensing qualifications in the mid 90's as multifocal lenses were entering the market and has made it a passion to keep up to date with latest lens technology ever since. Originally from North Queensland, she continued working for the corporates when she moved with her family to Brisbane in 2005.
In early 2015, after 18 years in the corporate world Sue joined the Bayside Team. She enjoys the daily satisfaction of being part of an experienced team offering the best eyecare to her patients. She particularly enjoys being able to dispense a great frame and recommending the best lenses to suit customers' needs.

When not at work, relaxing with her daughters and their families in the great outdoors takes priority. Long afternoon walks on the beach is a family favourite.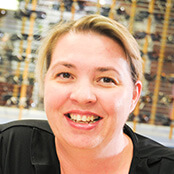 Leanne Jones
Senior Dispenser
Leanne commenced her career in optics in 2000 with an independent practice on the Gold Coast specialising in contact lenses. In 2004 when family commitments meant a move to Brisbane, Leanne moved into the corporate world where she stayed until 2013. After the better part of 10 years in the corporate world it was time to move back to independent practice. Leanne joined the Bayside team mid-2015 and brings with her extensive experience in contact lenses, OCT scanning and the subtleties of fitting a frame to a face and a lens to lifestyle.
When not at work helping her patients with the perfect frame and lens combination Leanne loves nothing more than quiet afternoons with the kids at the park or a trip to the movies . . . if they've been good.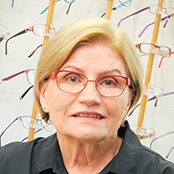 Dagmara Thomson
Senior Optical Assistant
Dagmara is the longest serving member of the Bayside team. For over 20 years she has been helping our patients choose their ideal frames and lenses. She has seen many of our patients grow from children to young adults and to parents themselves. She has seen frame fashions come and go but her undisputed favourite is the progression of multifocal lens technology. She started her presbyopic days with bifocals but is now a strident convert to multifocals. Dagmara never tires of the challenge of fitting a frame to a face and a lens to a lifestyle.
With 7 grandkids under 8 all living locally, Dagmara's "spare" time is filled with the fun and laughter of little children.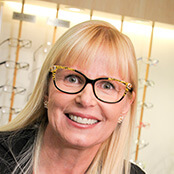 Nina Speechly
Senior Dispenser
Nina has been working in the optical industry for almost thirty years. She enjoys travelling, camping, bushwalking, interior decorating and reading, particularly biographies.